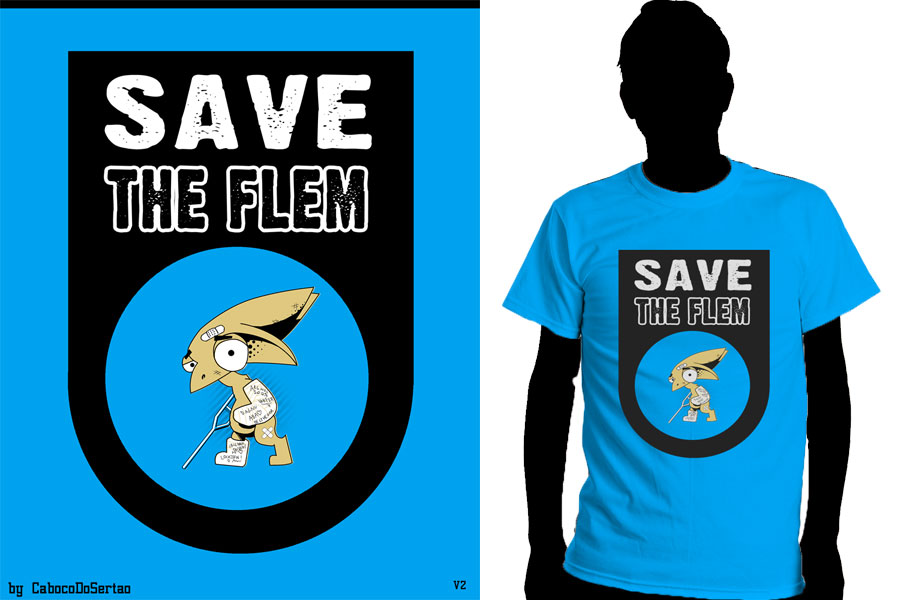 Congratulations to our winner Cabocodosertao for his "Save The Flem" shirt design!!
We also extend congratulations to the other four contestants that made it to the top 5:
emmorangerzz
qwerkyspike
Theminimalist
xpilot22
We'll be contacting the top 5 soon.
Last but not least, a big thank you goes out to all of our players for submitting your designs and voting for a winner!!!!!