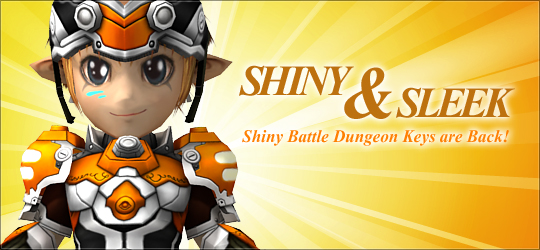 DONE

Jan 23, 2013 23:00 ~ Feb 05, 2013 21:00
Shiny Battle Dungeon Key are back! They are available in the Cash Shop for a limited time for only 1225 CC!

Item on Sale



Shining Gate Exchange Coupon
Trade in the Shining Gate Exchange Coupon at the Hero NPC for the Shiny Battle Dungeon Key.





Use the key to open a dungeon with six event missions for a chance to get the following items: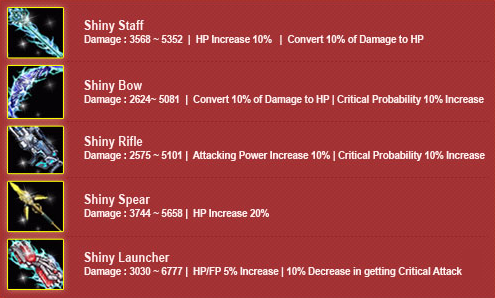 Other Rewards: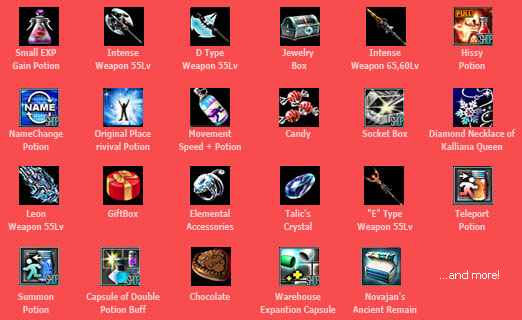 Form a party with up to 7 reliable comrades and enter the dungeon with the key and clear the dungeon missions! The dungeon is filled with monsters ranging anywhere from level 40 to 60.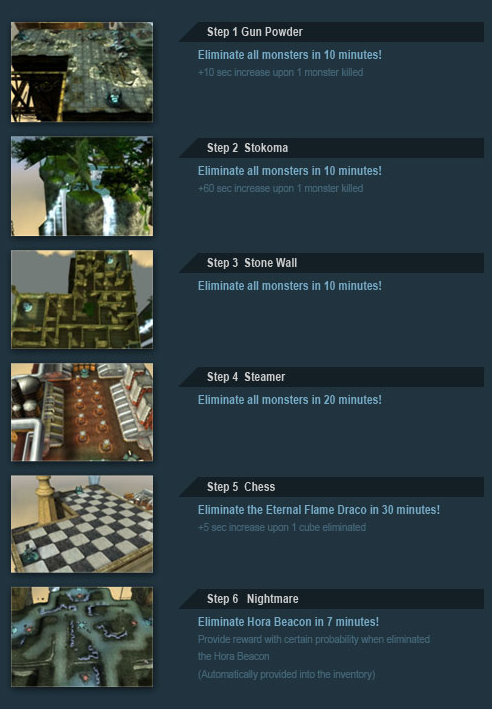 Note: The Shining Dungeon Gate Key will disappear after one use. The gate may not open if too many players are in the dungeon at that time. If this is the case, try using the dungeon gate key at a later time. Gain 1% EXP potions must be used immediately after obtaining or it will disappear and will not be restored. There is a chance that you might not receive any items even after completing the dungeon. You must redeem the gate key through the Hero NPC by selecting "Item Combination" after purchasing the gate key coupon. Both "Shining Dungeon Gate Keys" and "Shining Gate Exchange Coupons" are non-tradable.

Good luck!